A GREAT Success!
We here at the World Wide Wrestling Alliance would like to send out our sincere thanks to the fans for making our event hosted by the Bishop Hafey High School in Hazleton such a wonderful experience! This was a near standing room only event and we'll be coming back soon!
It's Happening!
As the months have been crossed off of the calendar for this, our 25th year, we've seen much and there is so much more left to show you, our fans.
Our products have increased, the website is often updated with new information and multimedia. We're working on brand new DVDs and our shows have been larger and more popular than ever -- for this we thank you!
It can only get better from here as we've climbed over the year hump of horrendous wintery hassles and rain storms. So come on out and support us! You won't regret it! And - to PROVE it - Check out the Scott Steiner vs. "Heartbreaker" Tyler Symz match at our Hazleton show!
The video is in 3 parts.. and the ending? Tease! See the DVD!
The Website
Check out our new digs and give us feedback on how we can improve!
Check our events page for recent results, upcoming show dates and past shows.
Remember to please use our friendly scroll bar to the right to see everything on our pages!
PIC OF THE NIGHT!!

April 14th, 2007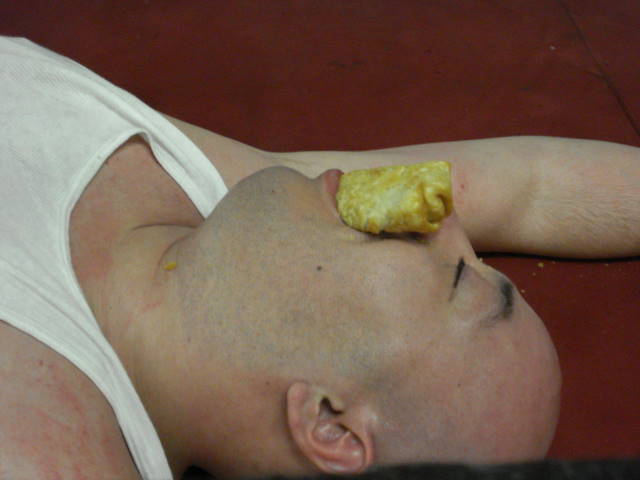 To the victors go the spoils.. to the losers goes.. the egg roll?
See the fate of Y-Kushi unfold in this footage...

LATE BREAKING NEWS!
New DVDs in the works! We currently have available our 25th Anniversary Show and War At Wellsboro and our NEW Boogie Woogie Nights DVD debuted at the Bishop Hafey Show in Hazleton! And coming soon? High Impact Hits Volume 1 featuring Arkham!