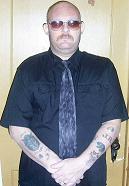 Bobby Black. Manger, Wrestler, Ring Announcer.. friend. Bobby had a storied past in the business and family of Professional Wrestling.
He worked tirelessly to make sure that he was always on the way to the top. We all would like to wish him the absolute best in his afterlife journey. We know that though you are gone we are certain that the ring upstairs is yours for the taking.
Bobby put his heart and soul into this business. Good days and bad. Thick and thin he was always in the trenches. He was dedicated to giving his best every single night.
We will always love you, Bobby Black! Though you are gone you will always and forever remain in the hearts of everyone in the WWWA!